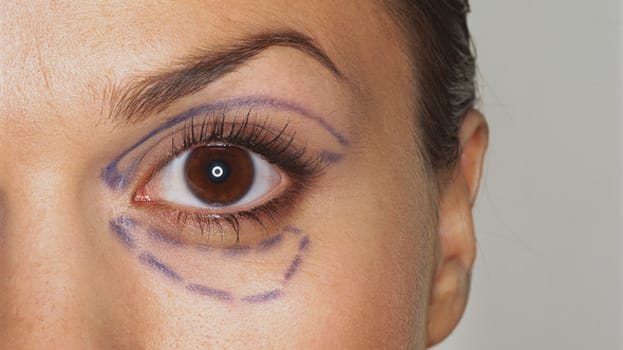 Plasma – think of a controlled, mini bolt of lightening. Plasma soft surgery technique is a non invasive way of ablating ("burning off") tiny dots of loose, wrinkled skin to stimulate the body's own healing response to produce new tighter, smoother skin.
Heavy, wrinkly, crepey, hooded eyelids or Chinese, oriental, Asian double eyelids can be lifted and smoothed. Puffy eye bags can be flattened and smoothed  – You can seriously consider plasma soft surgery technique as an alternative to invasive surgical blepharoplasty without having to go "under the knife".
Unlike surgical blepharoplasty the plasma method cannot over correct your eyelids as only excess loose skin is removed. You can achieve  excellent lifting and smoothing without general anaesthetic, stitches, scars and bruising. Men in particular like the benefits of plasma eyelid lifting as there are no tel-tale scars.
Plasma eyebag treatments are a viable alternative to surgery where other medical conditions

would exclude you from cosmetic surgery procedures.
Plasma eyelid and eye bag treatments are medical procedures which should only be performed by doctors and nurse practitioners in a clean, clinical environment. There is some recovery time which needs to be planned for  – swelling on the day after treatment which can last 24 hours. There will be many tiny scabs which form as a result of the plasma treatment which take 4 to 10 days to drop off. Although it's best to keep the skin clean and free of products and make up mineral based concealer can be applied if necessary – We suggest sunglasses to disguise the eye area for a few days.
Clients can see an immediate lift and flattening around the eye with full results developing over the next few weeks and months. Some clients may need 3 to 5 treatments depending on the severity of the eyebags. Results are long lasting and comparable to surgical expectations.
Plasma treatment can remove fatty cholesterol deposits called xanthelasma that can accumulate around the eyes. Skin tags, blood spots (cherry anginomas), fibromas, solar keratosis, hyperplasia, solar lentigo – brown patches of pigmentation or sunspots, liver spots can be removed. Non mole lumps, bumps and blemishes can be removed quickly and easily. See our Skin Blemish Removal page
Deep crow's feet wrinkles beside the eyes can be smoothed out too. Deep wrinkles in the forehead or frown lines "11's" can be lifted and smoothed.  Smokers upper lip lines and wrinkles can often be "erased" with one treatment!
Plasma skin tightening and skin rejuvenation works very well with our  Profhilo bio-skin remodelling injections for clients who would like an overall facial improvement without surgery
The area to be treated is numbed with a local anaesthetic injection or cream.  Full pre treatment and post treatment care is explained. There will be a review two weeks after treatment.  Healing and skin regeneration can be further improved with our Dermalux and Healite LED light therapy to reduce inflammation and accelerate collagen production
If you would like to discuss how Plasma Beamwave soft surgery could help you to look better and fresher please book a    Consultation with Diane Nivern or our Aesthetician, Clare. We can discuss your treatment objectives and the treatments methods available to you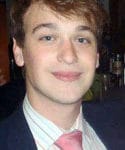 Treatments are conducted by Dr Joshua Nivern MBChB BSc 
Dr Nivern is a graduate of Leeds Medical School with an additional degree in International Health. He is a
hospital doctor in West Yorkshire with interests in Emergency and Expedition Medicine.