About Diane Nivern
Diane Nivern is one of the UK's top facialists, skincare expert and holistic therapists since 1995.
Based in Whitefield, North Manchester, her extensive skincare expertise have earned her an enviable reputation from men and women nationwide who quite simply want to look and feel fantastic.
Her clientele includes many major celebrities from music performers, film, TV and sport. (See the article on Diane Nivern's work with Robbie Williams Click Here)
She is a regular contributor to TV, Radio & magazines.
Diane has always had a keen interest in skincare. Much to the amusement of her older sisters she would spend her Saturday job money on creams, lotions and potions to begin caring for her skin. So began a lifelong passion for effective skincare.
Diane became interested in holistic therapies as a result of enduring rheumatoid arthritis from the age of four. At the age of 18 she was severely affected and condemned by doctors to an "inevitable" future in a wheelchair. At this point she began to seek an alternative to the drugs which had so far failed. She discovered Aromatherapy and Colonic Hydrotherapy and their ability to reduce pain and inflammation.
This started Diane's fascinating journey back to health and mobility.
Diane Nivern trained and qualified as a Holistic & Clinical Aromatherapist in 1994 when she established the clinic.
Diane wanted to make holistic therapies and effective skincare treatments available to the wider general public in an approachable, jargon free and enjoyable setting.
This was over 25 years ago before the current awareness of organic, holistic, food intolerances, never mind aromatherapy massage (which used to get a nudge-nudge-wink-wink response back then).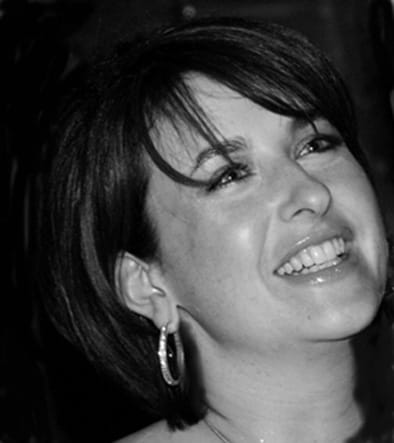 She trained with the London School of Aromatherapy under the principle Patricia Davis, founder of the International Federation of Aromatherapists.
Diane has continued to study and train in a variety of therapies including Advanced Facial Skincare techniques, medical skin needling (Genuine Dermaroller), Chemical Skin Peels, colon hydrotherapy / colonic irrigation, nutrition, advanced anatomy & physiology, Indian Head massage, seated acupressure massage, advanced massage techniques, cranio-sacral therapy. She is also a Master Practitioner of Usui Reiki and a member of the Institute of Professional Colon Hydrotherapists.
Diane has over 15 years experience of working with some of the music industry's top performers, actors & sportsmen providing therapeutic services backstage and on location as well as privately at the clinic. For ten years she was massage therapist to the World Wrestling Federation (WWF) when they were in the UK as well as being called in by Premiership clubs to look after their top players.
Diane continually researches and trains in the latest advances in skincare products and techniques to offer her clients the most effective treatments.
She is a Skinceuticals Specialist practitioner trained and qualified to offer full range of specialist facial skincare treatments and skin peels.
Her philosophy is to facilitate the restoration of healthy, radiant, natural looking skin. Diane's WHOLE PERSON approach incorporates good diet, nutrition, effective home skincare regime, effective, results driven facial treatments and where appropriate the subtle use of injectable medical aesthetic such as dermal fillers or muscle relaxants, Botox, (administered by her clinic's resident award winning Nurse Practitioner Clare Deaville – see below.
Looking great incorporates well-being, a skincare routine using effective, clinically PROVEN cosmeceuticals with appropriate results driven facial treatments.
Any medical aesthetics can then be used subtly to give an overall natural WOW factor!
You want to look radiant and make your friends wonder WHAT you've done, not KNOW what you've done!
---
Awards
Cosmetic Clinic of the Year 2014 & 2015
Aesthetic Nurse of the Year 2014
Customer Service Award 2014 – WhatClinic.com 2014
Small Business Award from Theo Paphitis #SBS 2014
#WOW Award for Women in Business 2014
Aromatherapist of the Year Award 2002 and 2003
Complementary and Alternative Medicine Practitioner of the Year 2006 – Highly Commended
Complementary and Alternative Medicine – Shortlisted Highly – Commended Practitioner of the Year 2008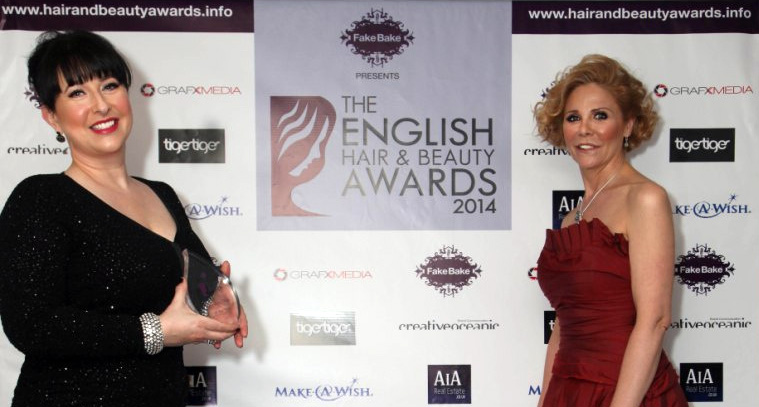 ---
Nurse Clare Deaville Dip Ac, MBAcC, RN
Aesthetic Nurse of the Year 2014 – Good Surgeon Guide's Peoples Choice Award
Clare has worked with Diane Nivern since 2000. With over 25 years experience in all aspects of nursing, she has particular expertise and qualifications in all aspects of plastic & cosmetic surgery and non surgical cosmetic procedures – 'medical aesthetics'.
For several years she was a trainer for Restylane where she taught and lectured Doctors and Nurses in the safe and appropriate use of injectable dermal fillers.
She is an Independent Nurse Prescriber, Nurse Practitioner who achieved Sister status in the NHS where she was in charge of large busy wards. This means she is qualified to prescribe prescription only medication such as Botox and is fully compliant with government guidelines.
After retiring from the NHS after a serious back injury she trained in all aspects of cosmetic skincare, skin peels including medical grade chemical skin peels, Dermaroller medical skin needling, micro-sclerotherapy for leg thread veins as well as well-being & holistic treatments.
She is a member of the British Acupuncture Council and is qualified to offer traditional Chinese acupuncture & facial cosmetic acupuncture.
Clare provides all the injectable treatments, as well as executing Diane's range of bespoke facial treatments – meaning that she can advise on a combination of treatments, where appropriate, to cater for a client's individual needs.
With Clare, you have the ideal combination of medical expertise and knowledge with the holistic approach of the clinic's philosophy.
Clare is available for consultations, advice and treatments every Thursday & Friday 10am to 7.30pm, her appointments are Prefixed with NURSE on our online appointment system